CANS Summer Youth Job Board
Note: Building Futures for Youth (BFY) is an amazing program that helps connect high school students to work experience in the Construction Industry. Sadly, due to the COVID-19 Pandemic, the 2020 BFY program year was cancelled. CANS Youth Summer Job Board is not a direct affiliate of BFY. For this reason, the benefits that are available to BFY Hosts & Participants (i.e.: Pre-Apprenticeship status, Co-operative education credits, school insurance and wage subsidies) do not apply.
The CANS 2020 Summer Youth Job Board is a resource to help Employers promote their entry-level opportunities and connect them with youth who are keen to gain experience in the trades.
You Can Still Connect with Youth Interested in the Trades this Summer!
Is your company looking to fill an entry-level position? Would it be suitable for a youth who wants experience in our industry? We'll gladly help you spread the word! Click here to download a job posting form.
---
Looking for a Great New Job in Construction?
Below you will find a list of available job opportunities in the construction industry. If you are interested in applying for any of the opportunities you see, please reach out directly to the appropriate contact noted on the listing.
Looking for resume tips? Check HERE for resources to help you prepare!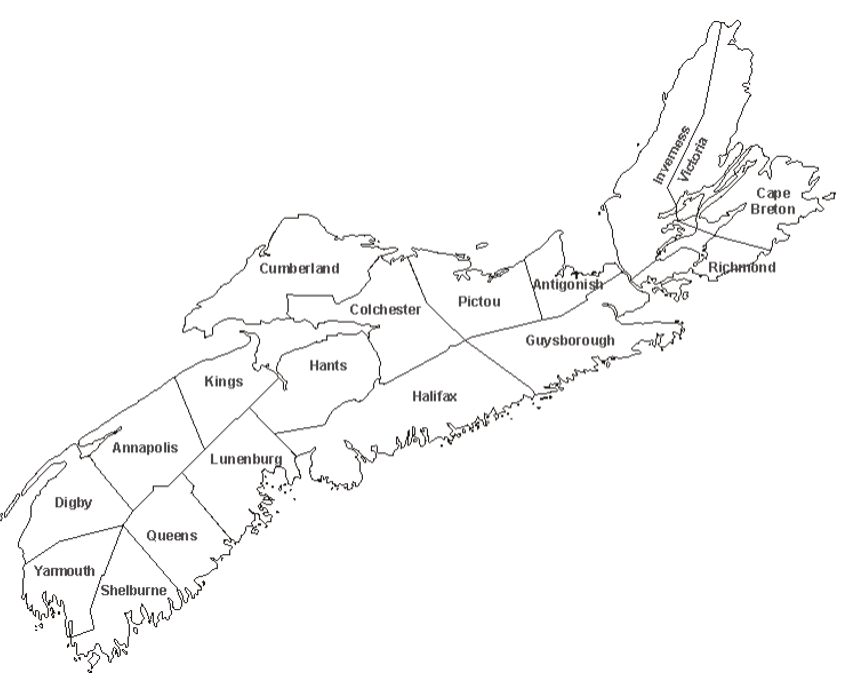 Job Board – Open Positions:
---
---
MAXSYS STAFFING & CONSULTING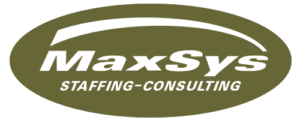 REGION: Halifax
Contact: Carrie Carter
c.carter@maxsys.ca
902-444-3305
MaxSys Staffing & Consulting has a variety of openings for Labourer opportunities in the Halifax/Dartmouth and surrounding areas. Full & part-time positions in Warehouse – Forklift – General Labour – Shipping/Receiving – Construction; starting from $12.55/hour up to $16/hour, paid weekly.
Qualifications:
Open availability and available to work on short notice
Previous labour experience
Steel toe boots and other PPE may be required on job site
Ability to lift 50+ lbs. on a regular basis
Ability to stand, kneel, crouch, walk and lift for extended periods of time
Job Duties:
Responsible for general help including but not limited to; demolition, construction site clean-up, traffic control, unloading/loading trucks, lumpers
To apply or inquire about the various opportunities available, contact MaxSys now!
---
ENVIROBATE INC.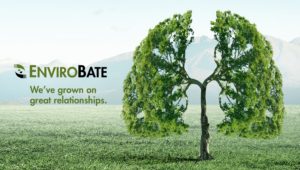 REGION: HRM
Contact: Cara Strickland
info@envirobate.ca
902-832-0820
EnviroBate Inc. is looking to hire Abatement & Demolition Workers.
Location Halifax, NS
Salary $14.00 to $20.00 / Hour (Benefits available)
Vacancies 10 Vacancies
Terms of employment Permanent, Full time 35 to 55 Hours / Week
Start date As soon as possible
Employment conditions: Early morning, Morning, Day, Evening, Weekend, Night
Job Requirements do not include any specialized Education or Experience
Own Tools/Equipment Tools, Steel-toed safety boots, Hard hat
Transportation/Travel Information
Willing to travel, Willing to travel regularly, Willing to travel overnight, Valid driver's licence
Work Conditions and Physical Capabilities
Fast-paced environment, Tight deadlines, Repetitive tasks, Handling heavy loads, Physically demanding, Manual dexterity
Work Site Environment
Indoors, Outdoors, At heights, Confined spaces, Dangerous, Dusty, Cold/refrigerated
Personal Suitability
Effective interpersonal skills, Team player, Reliability, Client focus, Flexibility
Equipment and Machinery Experience Reciprocating saws, Circular saws, Concrete saws, Grinding machine, Chippers, Jackhammers, Drills, Forklift, Sledgehammer
Specific Skills
Load, unload and transport construction materials, Mix, pour and spread materials, Assist in demolishing buildings
Weight Handling Up to 23 kg (50 lbs)
Credentials (certificates, licences, memberships, courses, etc.)
Personal protective equipment (PPE) training, Aerial lift and aerial work platform Certification, Asbestos abatement training, Confined Space Entry Training, Workplace Hazardous Materials Information System (WHMIS) Certificate, First Aid Certificate, CPR Certificate, Fall Arrest Protection Training Course, Provincial/Territorial Asbestos Hazards Certification, Driver's License (Class 1 or A)
Schedule:
10 Hour Shift
12 Hour Shift
8 Hour Shift
Day shift
Holidays
Monday to Friday
Night Shift
Overtime
Weekends
Several Positions Available – contact EnviroBate to apply now!
---
TATE CONSTRUCTION LTD.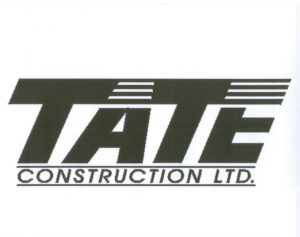 REGION: Antigonish/Pictou/Guysborough
Contact: Lloyd Tate
tateconstruction@eastlink.ca
902-863-4318
Tate Construction Ltd. is looking to hire a Construction Labourer, Full-time/Seasonal (30-50 hours per week). Wages between $16-$18/hour (negotiable).
Conditions will include working early mornings, working in a fast-paced environment, repetitive tasks, physically demanding work sometimes requiring heavy loads. Work sites will be at various locations, and requires candidates have their own transportation. Working outdoors and at heights.
If you have some experience and own your own tools, Tate Construction Ltd. is also looking to hire a Carpenter Apprentice, wages negotiable between $16-$23/hour.
Specific Skills required:
● Read and interpret blueprints, drawings and sketches to determine specifications and calculate requirements
● Prepare layouts in conformance to building codes
● Using measuring tools to measure, cut, shape, assemble and join materials made of wood, wood substitutes, lightweight steel and other materials
● Build foundations, install floor beams, lay subflooring and erect walls and roof systems,
● Fit and install windows, doors, stairs, mouldings and hardware
Contact Tate Construction Ltd. to apply the opportunity that fits your experience!
---
OSCO CONSTRUCTION GROUP

REGION: Halifax
Contact: Kyla Burry
burry.kyla@oscogroup.com
902-266-7313
Bedford Ready Mix Limited, a division of OSCO Construction Group, is currently seeking a Yard Labourer (Seasonal) for our Ready-Mix operation.
Responsibilities:
General heavy labour work in our two Ready Mix Yard sites (Bedford/Lower Sackville locations) including:
• Lifting/ Pushing items between 30lbs – 50lbs where required;
• Assembly, preparation and dismantle of concrete blocks;
• Mix, pour and spread materials;
• Conduct site hazard assessments and various other checks;
• Conduct regular maintenance to the Concrete Reclaimer;
• Driving/Delivering parts in Automatic ½ tonne truck between our two Ready Mix Yard sites;
• Regular cleaning/tidying of shop / yard;
• Shift work and long hours may be required.
Education Requirements – Knowledge & Skills:
• Ability to handle very physically demanding work;
• Must be willing to work long shifts and extra hours;
• Must be mechanically-inclined;
• Previous labour experience in a ready mix and/or construction industry considered an asset;
• Candidates with general knowledge of the ready- mix industry will be given preference.
The OSCO Construction Group is a collection of companies operating in steel, concrete and construction. We have been in business since 1955, and serve a variety of markets throughout Atlantic and Western Canada, the Eastern US, and the Caribbean.
Contact the OSCO Construction Group to apply!
---
I LOVE RENOVATIONS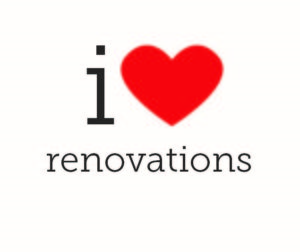 REGION: Halifax
Contact: Chris McMullin
chris@iloverenovations.ca
902-488-5683
I Love Renovations is always looking for great talent at any level. Looking to hire Carpenters and Carpenter Helpers. Renovations in bathrooms, kitchens, and general home repair, as well as small amount of commercial work.
Must have a cell phone, transportation to get to and from work, basic hand tools, and be able to work with technology to log hours, read the schedule, etc. Hours are Full Time : 8 am – 5 pm, Monday – Friday
Must be passionate about working with homeowners to make their vision come to life, and having fun with the day-to-day. Strong client interaction is a must. You are inspired by carpentry and are motivated by working hard, learning, and working with others.
Apply to I LOVE RENOVATIONS now!
---
OCEAN CONTRACTORS
REGION: Halifax
Contact: Matt Power
matt@oceancontractors.ca
902-219-3212
Ocean is looking to fill 2 positions: Concrete Labourer & Concrete Foundations Labourer.
Duties will include helping to build formwork, preparing sites, placing & finishing concrete.
Apply to Ocean Contractors today!
---
THERMO HOMES INC

REGION: Halifax – Valley (Kings)
Contact: Hillary Webb
hillary@thermohomes.com
902- 830-3580
Thermo Homes Inc is seeking a person to fill the position of General Labourer.
About the job:
The qualified candidate will be a team player, self-motivated, and willing to work flexible hours as needed. This work requires demanding physical labour and will require travel throughout Western Nova Scotia. The General Labourer position is the starting position in Thermo Homes, with growth potential within the company.
Job Description:
Prep/scrape/clean/sweep/move material on site as needed, where needed, for the application and installation of spray foam, cellulose, and fibreglass batt insulation and poly.
Responsibilities:
● Load and unload trailer
● Review hazard assessment
● Set up trailer on site; chalks, blocks, hoses, signage
● Count inventory and confirm with order slip
● Prep house for cellulose installation: cover floor/furniture/protect stairs
● Prep all plugs, wires, windows, doors, penetrations, and miscellaneous
● Pull hose and set up staging
● Scrape studs, ensure no high spots in cavity, wood block test
● Sweep up debris, bag, and remove from site
● Acoustic seal all built up framing (windows, doors)
● Foam windows, doors, and penetrations
● Install baffles
● Staple back framing poly
● Move materials to desired locations
Compensation:
This job is paid hourly at a rate of $14/hour based on a 40 hour work week. A safety boot allowance of $200.00 per year is a part of the benefits package. Company uniform is also provided. Thermo Homes offers a competitive health benefits plan to all employees after they have passed their probationary period.
About the employer:
Originally founded in 2009, Thermo Homes Inc is an insulation company based in Kentville, Nova Scotia. Our services include the installation of fibreglass batt, vapour barrier, spray foam, cellulose, as well as air-sealing. We work within the Annapolis Valley, HRM, the South Shore, and Colchester County areas in Nova Scotia and have large on-going projects in New Brunswick and Newfoundland. Our clients include do-it-yourself homeowners, residential builders, and large commercial enterprises. We have a total staff of 21 people and are continuing to grow. Thermo Homes is an equal opportunity employer with a diverse work culture.
Email Thermo Homes to apply now!
---
Skyway Canada Limited

REGION: Halifax
Contact: Matt McCullum
matt.mccullum@skycan.ca
902-222-1973
Skyway Canada Limited is seeking to fill the position of Yard & Shop Worker.
Duties include the safe development and movement of SKYWAY Canada Products for the Atlantic region, and safe execution of the warehouse and yard work – including being responsible for material shipping & receiving, maintenance of equipment and property/buildings, and material delivery/pickup. There may be other tasks from time to time.
Email Skyway Canada to apply today!
---
G&R Kelly Enterprises Ltd.

REGION: Halifax
Sharon Rhynold
info@grkelly.com
902-835-3125
This is an entry-level position with an opportunity for advancement.
Description:
• Work closely with Lead-Hand and Foreperson on variety of heavy civil type projects
• Wide variety of work includes: pipe laying, asphalt, concrete, grading and sodding.
• Could involve working in confined spaces such as trenches
• Will involve the use of hand tools such as shovels and wheelbarrows
• Maintain cleanliness of jobs sites
Requirements:
• Positive attitude, reliable, and hard working
• Excellent interpersonal and verbal communication skills
• Follow instructions and work as part of a team
• Must be willing to work flexible hours
• Able to work overtime, nights, and weekends when needed
• Wear appropriate personal protective equipment at all times
• Steeled toed boots needed-other safety equipment will be provided
• Weight Handling of 25kg (50lbs)
• Valid Driver's License or reliable transportation to travel to the shop in Bedford each day for 7:00am
Experience in any of the following would be considered an Asset:
• At least 1 year working in construction
• Sewer & Water
• Equipment & machinery
• Snow Removal
About the Company:
G&R Kelly Enterprises Ltd. has been providing quality services in the Halifax area and throughout Nova Scotia for 50 years. We use the latest in technology, adhere to all safety procedures, employ expert staff, and provide the highest level of customer service in the construction industry today. Whether our customers need commercial landscaping, major excavation services, snow plowing in Halifax or Dartmouth or a large civil construction project our team provides the service, organization, expertise, and attention to detail that each client deserves. Our list of satisfied clients includes the Halifax Regional Municipality, the Halifax Regional Water Commission, Nova Scotia Power, and an ever-increasing number of local commercial and residential property owners.
---
Job Board – Filled Postings:
Take a peak at some of the past opportunities that have appeared on CANS 2020 Summer Youth Job Board!
---
It doesn't look like any positions have been filled yet. Check back soon!
---
Questions?
For more information, or to submit a posting, please contact:
Lori Rogers
CANS Construction Connection Lead
lrogers@cans.ns.ca
902-809-2297