June 2014 – Halifax Regional School Board students participating in the Building Futures for Youth program were treated to a behind the scenes tour of the site of the new CBC Building in Halifax.  31 Students along with a handful of HRSB and NSCC staff, all equipped head to toe in proper personal protective equipment, got a first-hand view of all that goes into a major commercial construction project in progress.
A BIG thank you to both CBC and BIRD Construction for providing the students with a great morning and a fantastic learning experience!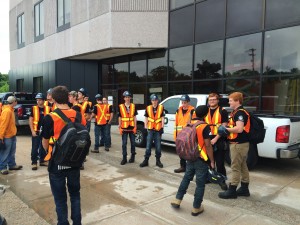 Students gather outside of the site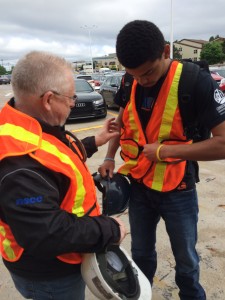 NSCC instructor Charles Probert helps Dartmouth High student Deonte Diggs with his PPE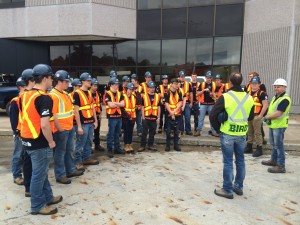 Jamie Cameron (BIRD Construction) gives the students instruction prior to going inside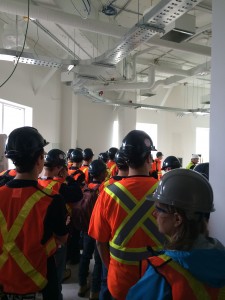 Students make their way in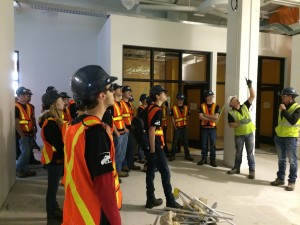 Learning all about HVAC systems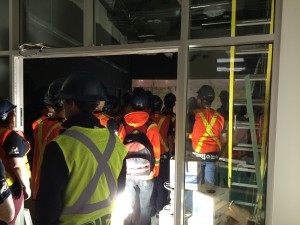 Into the dark!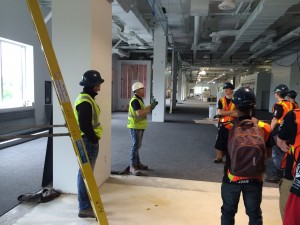 Future office space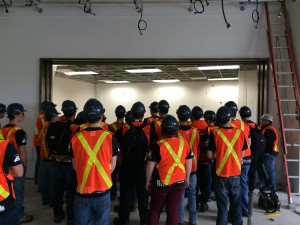 Studio construction in progress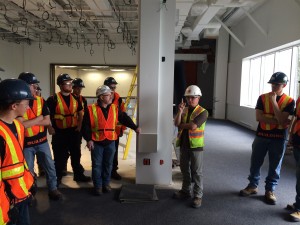 CBC staff addresses the group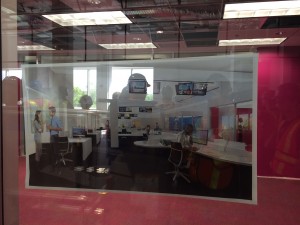 What is to be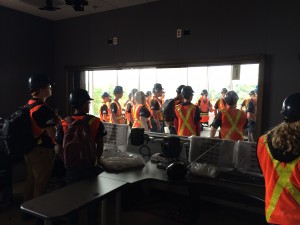 Future CBC Radio studio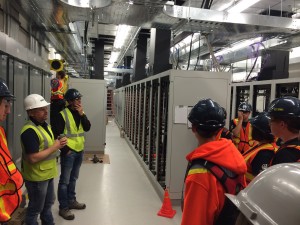 Eye-opening detail for students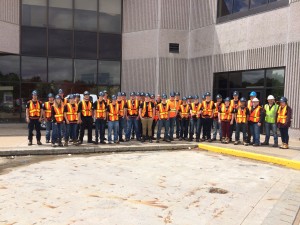 An awesome morning!