SUCCESS STORIES : BRANDAN MACDONALD
At the start of grade 11 Brendan MacDonald was pretty sure he wanted to pursue a career as an electrician; however after the following summer spent in the Building Futures for Youth program there was no doubt.
"It helped confirm for me that I wanted to be an electrician… by the time I finished the summer 2011 placement, I knew for sure that Industrial Electrician would be my career choice."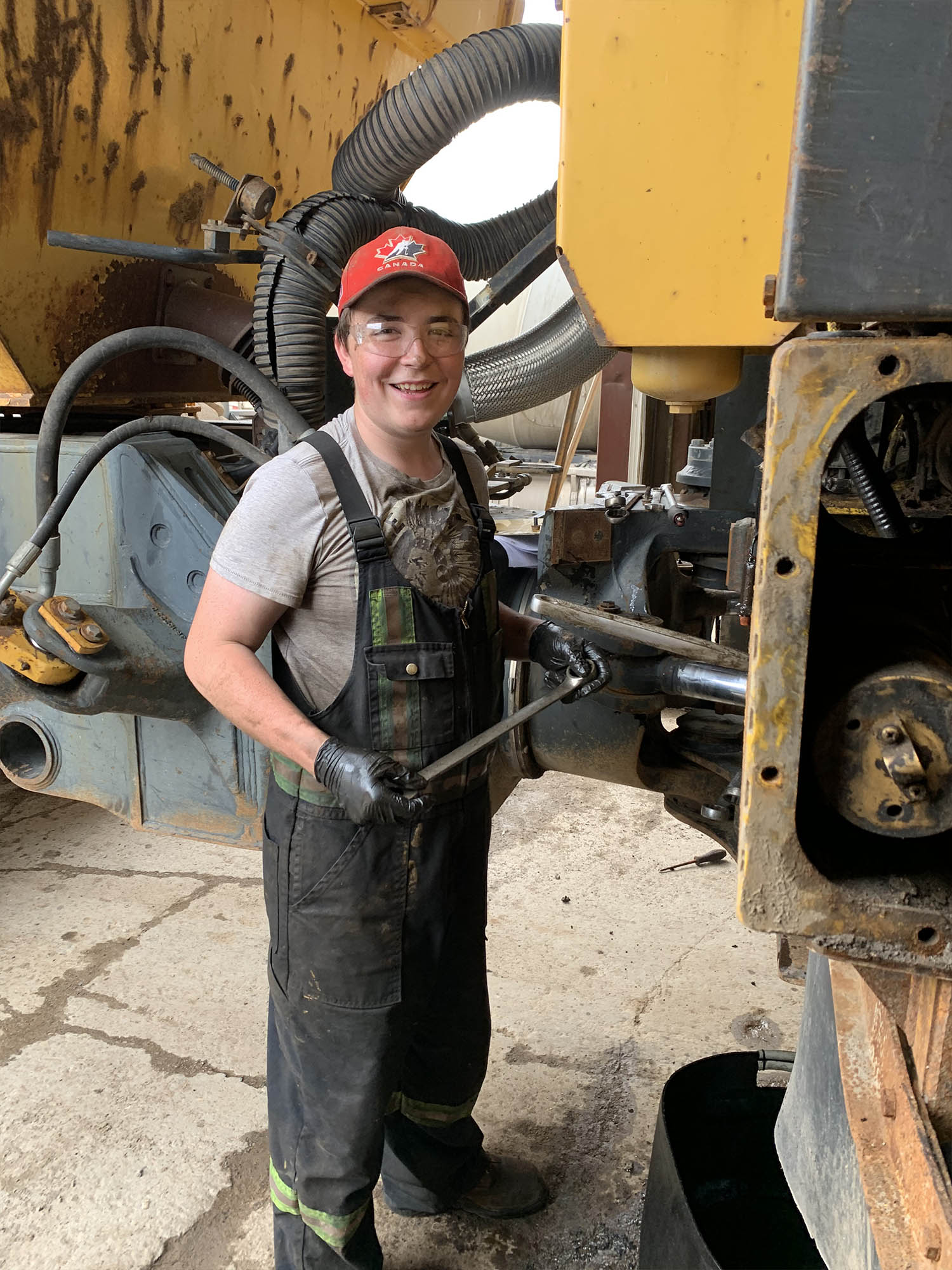 Through the program Brendan attended 2 weeks of industry specific safety training at NSCC, was registered as a construction trades pre-apprentice and spent the summer working for Black & McDonald Limited.  He even received co-op credits towards his grade 12 year.
"For me it was a great experience.  I worked for a great company, received important training, earned apprenticeship hours and worked with good people."
Over the summer Brendan worked closely with his mentor, and certified journeyman electrician, Wade Pickrem.  Brendan learned many important skills from Wade.
"I learned a lot about different types of electrical panels, how to wire things and how to fix the service on a 20 unit air conditioner."
More importantly, Brendan learned some very important work lessons, the most important being that safety always comes first.
"I learned how important it is to always do the best job possible, be respectful and always work safe!"
This past June, Brendan graduated from Millwood High School and received 1 of 3 CANS Building Futures for Youth Award Scholarships to NSCC.  He is currently enrolled at the NSCC Waterfront Campus in the Electrical Construction & Industrial – Certificate program.
Brendan's future goals include registering as an apprentice, hopefully getting hired by Black & McDonald and becoming a certified journeyman industrial electrician (just like his Building Futures mentor Wade).
Brendan is well on his way to a career in the skilled trades.  He credits his experience in Building Futures for Youth for helping him get there.
"I expanded my skills and confirmed my future career goals… I know the opportunity will positively affect me for many years to come."
Looking for more information about the
Building Futures for Youth
Program?