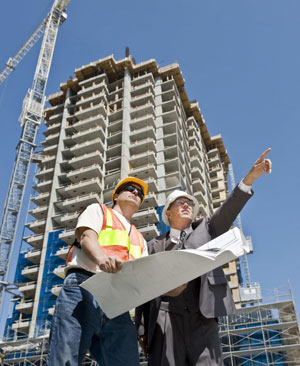 As an employer in Nova Scotia's construction industry, you realize the need to develop and retain our future workforce. You can support a young person in their pursuit of a career in construction by participating in CANS Building Futures for Youth Program. The program will enable employers to establish relationships with local high schools, become mentors and contribute to the sustainability of our workforce.
The Program
CANS has developed, in partnership with the Department of Education, the Nova Scotia Apprenticeship Agency, NSCC, NSCSA, local school boards and in consultation with industry representatives, a program designed to increase the number of youth exploring a career in the construction trades – in Nova Scotia. Grade 10 or 11 students, having been pre-screened by CANS, will be provided with as much as 100 hours of work place orientation, safety and hands-on tools training prior to a
paid
summer work placement. Students will have the potential to earn co-operative education high school credits for their participation, as well as time and training credits toward a formal apprenticeship. Students will also be registered as 'Construction Trades Pre-Apprentices' and be required to maintain logbooks.
Employer Benefits
· Employers will gain exposure to schools, establishing relationships within the community
· Gain a summer employee who is prepared for work in the construction industry
· Identify potential future employees and trades people
· Support a young person in career exploration
Check out our
Employer Agreement
, outlining your responsibilities as a host employer. Stay tuned for updates on timelines or attend one of our free information sessions.
Contact: