Congratulations, Graves Electrical!
Building Futures for Youth (BFY) are pleased to present Graves Electrical with the 2023 BFY Host Employer Award! Graves Electrical first joined the BFY program in 2010 and have taken on 23 students over the years, including three students in the Halifax Regional Centre for Education (HRCE) region this summer.
Pictured below is Graves Electrical representative, Dwayne Raynard, alongside CANS BFY Team, Adam Gilbert and Tanya Reddick.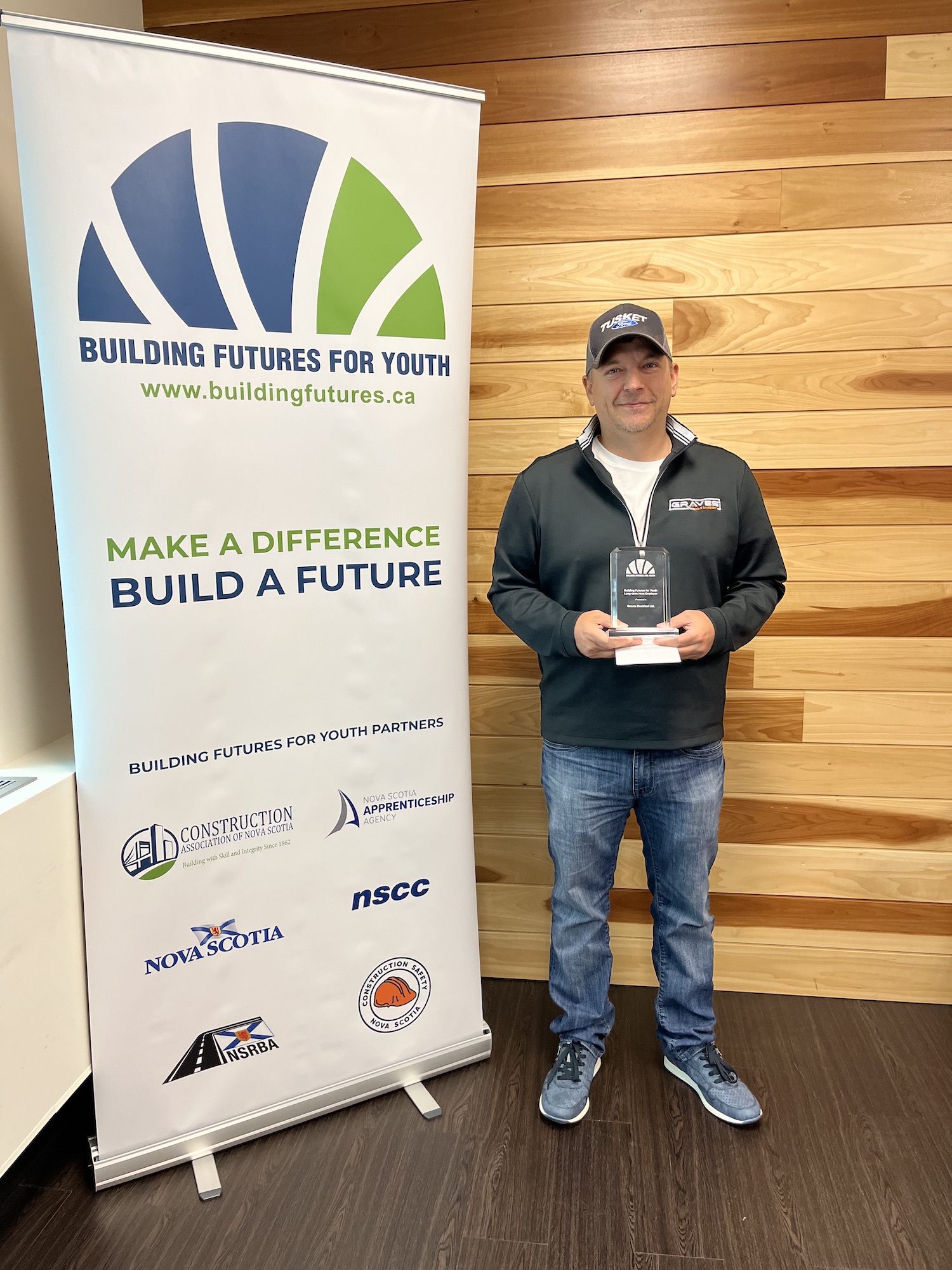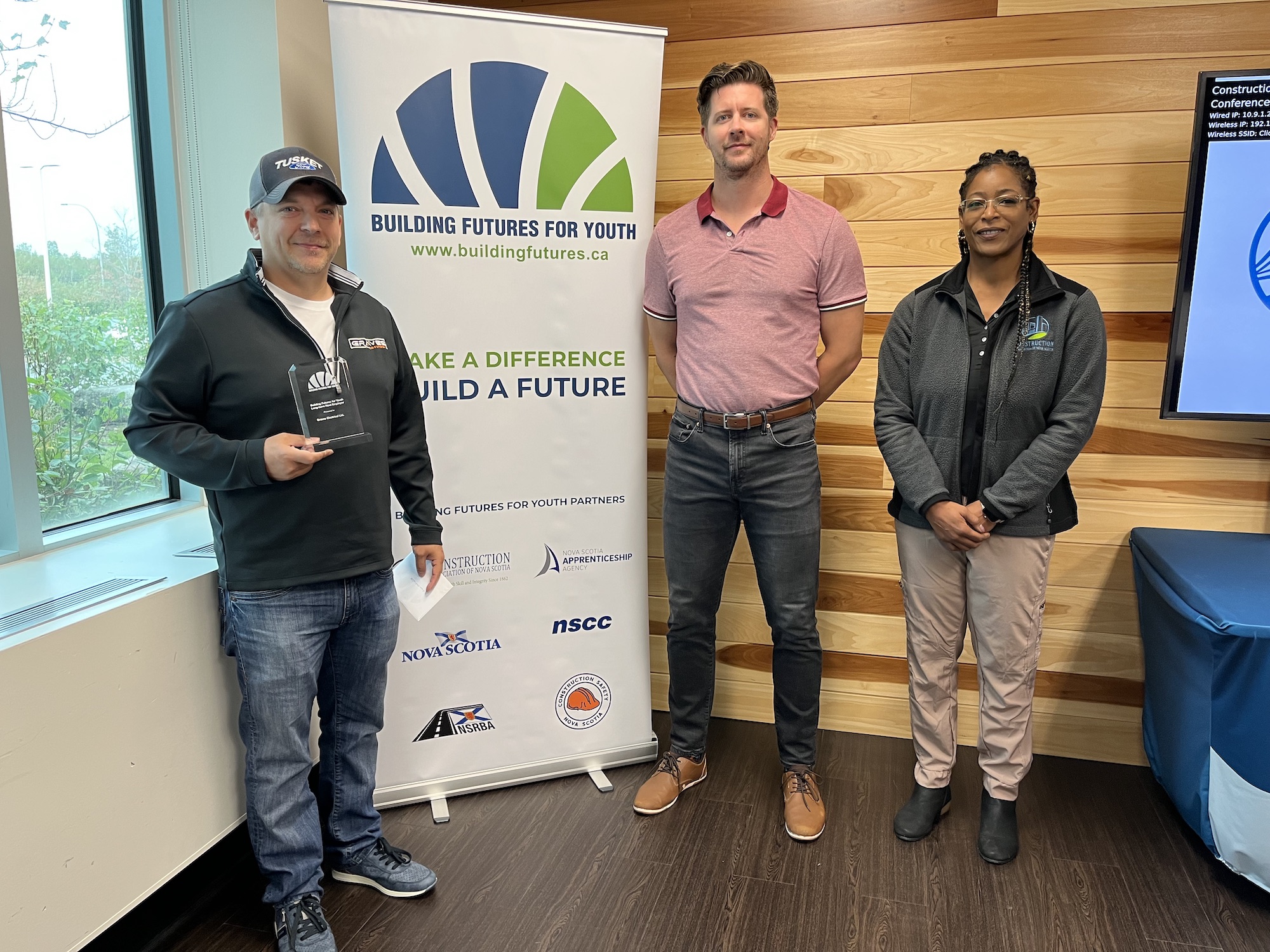 Q&A —
Why does Graves Electrical choose to participate in the Building Futures for Youth (BFY) Program year over year?
Graves feels it is very important to instill confidence in the youth of Nova Scotia. Helping young people to understand the importance of working in the construction field can instill great confidence in them for their future as well as ours.  This is a mutually beneficial program for all parties.
What does Graves Electrical value about the BFY program?
Graves values the commitment BFY has to the youth of Nova Scotia and the understand how important it is to instill confidence and a strong work ethic within them.  BFY sets the seeds of this much needed inspiration, and Graves is honoured, and even humbled, to be able to be involved in their future.
How does being a Host Employer support your organization's goals?
The students that come to Graves though this program bring new ideas and Insite to our company. This is a great value to our business, helping Graves continue to serve our communities by building a stronger workforce and gaining valuable early bonds with the future generations.
In what ways does BFY help address the industry's workforce challenges?
Graves is nothing more than a product of their access to talented technicians.  With programs like the BFY, Graves can ensure our continued business into the future.  Just as it is important to the province that the construction industry maintains a strong workforce, it equally important to the future of Graves.  The work that BFY does allows Graves to be more focused on our present-day issues, knowing that BFY is looking towards the building of our future.  We greatly appreciate all that this program and organization does for the province and the construction industry specifically.